Tillbaka till sök
Ledigt jobb: El & teknik (Skellefteå)
Production Engineer to Dongjin Sweden AB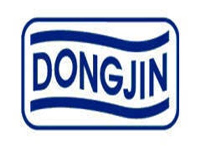 Production Engineer to Dongjin Sweden AB

If you want to be part of creating a new manufacturing set up in a growing Skellefteå, you should apply for this position.

Job Summary
As a production engineer, you work with new manufacturing set up and to develop and streamline our equipment processes as well ass automation of production equipment. The tasks also include supporting ongoing operations in the event of any problems and introducing major changes.

Your work is the basis for how Dongjin processes will change and improve for the future.
You participate in qualified investigations and trials. The work has both theoretical and practical elements.

The work is often conducted independently but always in consultation with others and sometimes in project form.

The work is located at Hedensbyn in Skellefteå.

Requirements and Experience
To be eligible for the position, you need:

- Degree from college/university or equivalent
- at least 6 years of experience in similar tasks
- Proficient in spoken and written English

Meritorious are:
- Experience of development work
- Experience from tasks in process chemistry
- Master Swedish in speech and writing

The work as a development engineer involves many different contact surfaces both within the organization and externally, it is therefore important that you are communicative and have an open approach. For this type of role, you as a person are required to have a curiosity and a creative side. Furthermore, an important characteristic for the role of development engineer is that you are persistent and self-motivated in your way of working, as the tasks can be difficult and take time. The right person for this role is meticulous and has an analytical approach to problems.

Contact information
Scoop: Full-time, permanent
Sista ansökningsdag: 9th October 2022
Placement: Dongjin, Skellefteå

In this recruitment, Dongjin collaborates with Wikan Personal AB.
Apply at www.skelleftea.wikan.se

Information about the service is provided by Tomas Vidmark, Wikan Personal 0910-770982 alt. tomas@wikan.se

Welcome with your application!


Anställningsomfattning
Heltid
Anställningsform
Tillsvidareanställning
Sista ansökningsdag
2022-10-09
Tjänstgöringsort
Skellefteå (Västerbottens län)
Kontaktpersoner
Sök tjänsten
Är du rätt person för uppdraget? Då tycker vi att du ska söka!
Ansök nu!